The plight of forgotten and abused animals remains a worldwide problem, but thanks to the understanding kindness of one artist, these lost souls are receiving increased awareness through a series of touching comics.
Artist Jenny Jinya brings the issues of "abandonment, neglect and abuse" to light in her comic series, "Loving Reaper".
The ongoing series features the Reaper and an assortment of animals who've have died as the result of neglect or abuse. But rather than focusing on the fear thoughts of the Grim Reaper often conjure, Jenny Jinya illustrates the compassionate side of death while raising awareness for animals in need.
On her website, Jenny shared, "'Loving Reaper' is my ultimate love project."
Art for Awareness
Jenny's inspiration was born from her love of animals, explaining to iHeartDogs, "Seeing and reading about how animals are exploited, abandoned and abused in our world has always been heartbreaking to me, but as a poor student there wasn't much I could do about it. So I started drawing about it. I wanted to give a voice to those who have none in this world."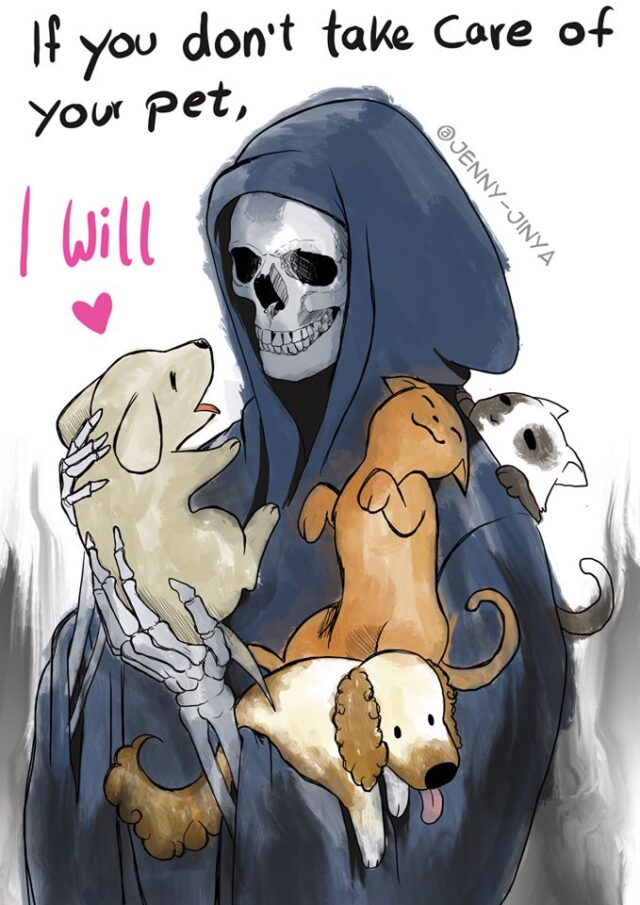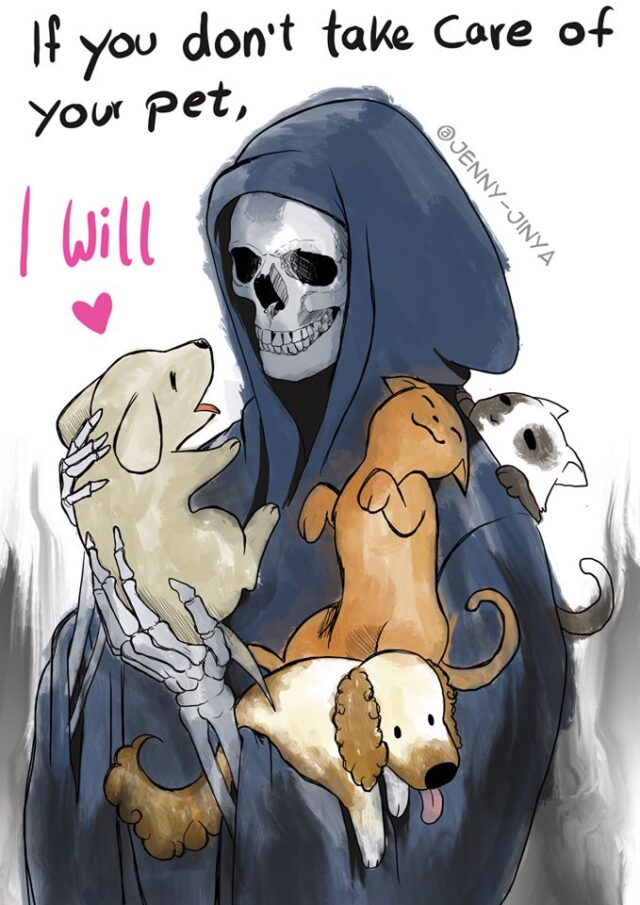 Jenny_Jinya/Facebook
The "Loving Reaper" series "enables me to use my art for good causes and raise awareness."
Telling the Stories of the Often Forgotten
If you haven't seen the comics before, first a warning. Your heart is going to fill with emotion and tissues may be necessary! In the beautifully drawn and scripted series, Death comes to the rescue of animals whose lives have been lost to cruelty or neglect. Rather than sadness, animals like Good Boy and the Black cats find comfort in the arms of the Loving Reaper.
In the tale of a puppy abandoned by his owner, the worries that perhaps he was abandoned because he was bad. But the compassionate Loving Reaper explains that it wasn't his fault – he only loved bad humans.
But don't worry – the story has a happy ending and a powerful message. To see the full story, visit Jenny's online gallery.
Working under the name Jenny Jinya, Jenny Hefczyc lives in Germany with her "lovely" rescue dog. When the pair met, Jenny told iHeartDogs, "It was love at first sight and I just had to adopt her."
Jenny also shared her pup walked a hard road before finding her loving forever home. "She was abused and neglected by her former owner and ended up in a shelter."
Jenny wants to remind everyone that all animals deserve a safe and happy home. "I just want people to be more aware of how hard animals are struggling in our world. It is not only the animals in far away countries, or on the Internet, who suffer. They are on your doorstep and everyone can do something to help."
The animal lovers at iHeartDogs agree. Everyone has something to offer because animals everywhere need our help.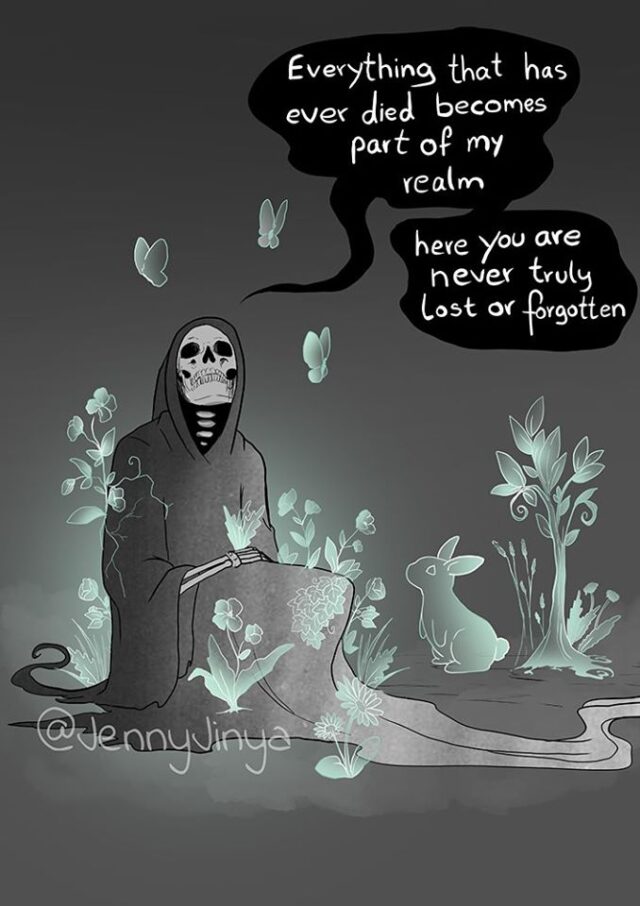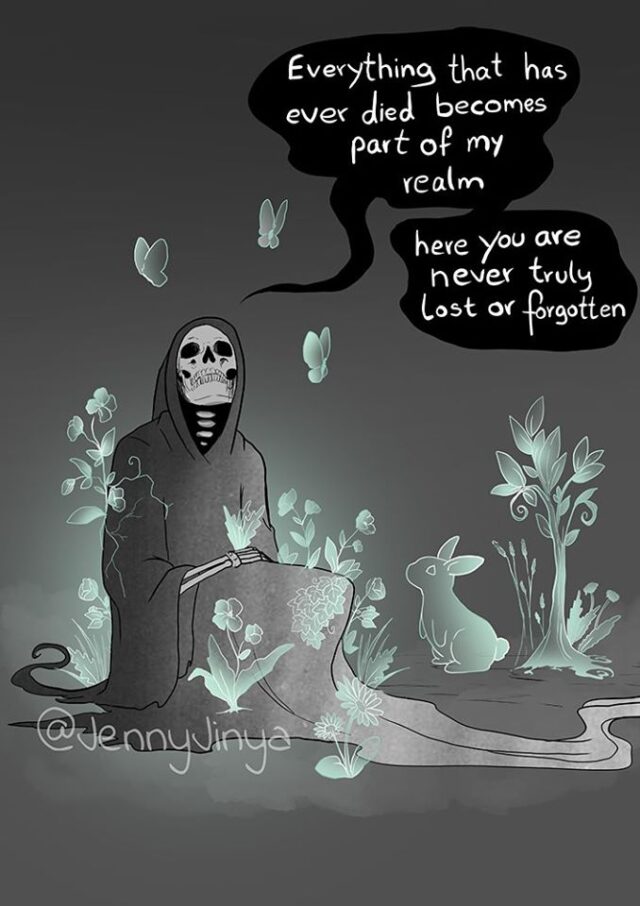 Jenny Jinya/Facebook
To see more of Jenny Jinya's work, follow her on Facebook, Instagram, or Webtoon!
Please SHARE to pass on this story to a friend or family member.
H/T: www.pupperish.com
Feature Image: @jenny_jinya/Instagram
Share if you enjoyed this post!